Whammy AuraPlug VST vs. Digitech Pedal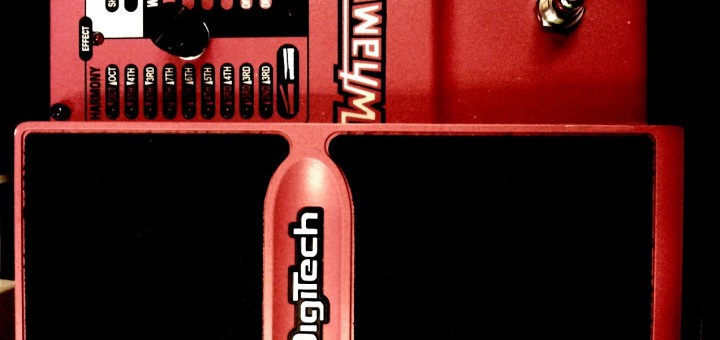 We are using in studio for the a melodic hard rock production with the band Darkness Light for the first time the VST plugin emulation of a Whammy pedal. It's pretty surprising how authentic we shaped the sound, not speaking about the freaky' programming/automation possibilities.
The AuraPlug folks did the full job, check please http://www.audiorammer.com/site/?q=freetortion-series/volume-iv-whamdrive-distortion.
The two solutions usable in the studio are pretty different but offers amazing sound shaping possibilities; the A/B comparison report will follow …
Or better, you listen to the "Adrenaline" title by "Darkness Light" – will be published on the  "Living with the Danger" album!